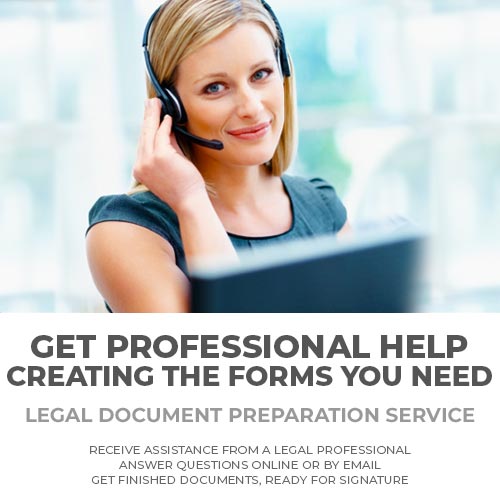 Quitclaim Deed Document Preparation Service
$39.95
Get a customized Quitclaim Deed document — no software, no hassles! It's easy with the Document Preparation Service from Standard Legal. Just answer some questions online or by email, and your fully-completed documents will be sent, ready for signature.
Description
A CUSTOMIZED QUITCLAIM DEED DRAFTED BY OUR PROFESSIONALS
If you need to transfer the ownership of a home, land or other real estate property from one person to another, you will need to prepare and file a Deed. Once filed with the appropriate local government agency, a Quitclaim Deed, Warranty Deed, or Survivorship Deed permits the legal transfer of real estate while outlining the terms of the transfer.
Our Quitclaim Deed Document Preparation Service package provides one person with a custom-completed Deed, ready for signature, drafted to completion based on the specific information you provide.
(IMPORTANT NOTE: a new Deed must be signed by the currently listed property owner to initiate ownership transfer. So only a LIVING PERSON or a Trust can transfer ownership of a property to another using a Quitclaim Deed. Property owned by a deceased person cannot be transferred to a new owner using a Deed!)
ANSWER SIMPLE QUESTIONS, GET FINISHED LEGAL DOCUMENTS READY-FOR-SIGNATURE!
Different situations call for the use of different type of deeds. Below are the Deed structures available to you through the Standard Legal document preparation service.
Depending upon the Deed type you choose to manage your own particular property transfer needs, Standard Legal will provide a questionnaire to collect some basic information about the property and the type of transfer desired.
From there, Standard Legal's document preparation professionals will draft a fully completed deed, ready for signature.
The process then requires the person selling or transferring the property to sign the deed where indicated, have it witnessed and notarized, and then either provide it to the person taking title to the property or file it with the appropriate government office. Once filed, ownership and title to the property is transferred; it's that easy!
Standard Legal offers the following Deeds. Simply choose the one that best fits your situation and Standard Legal will draft the deed to meet your needs:
Quitclaim Deed
A quitclaim deed is used to conveying property from a seller to a purchaser in a variety of situations — this type of deed can be used when a person or couple purchases property and needs to transfer title, when a relative desires to name another person as the co-owner of property that he or she currently owns by him or herself or when a couple getting a divorce needs to transfer property (this list is not exhaustive and other situations can call for the use of a quitclaim deed). This type of deed contains no "warranties" that the property is being transferred with good title (without encumbrances except those that are filed on record), nor is any joint tenancy or right of survivorship created.
Quitclaim Deed Transferring Property to a Trust
This deed can be used when a person establishes a trust and needs to transfer property to that trust in order to "fund" a trust (or when owners of the property desire to transfer property to a trust).
Warranty Deed
A Warranty Deed by definition is a deed which conveys the title to property and the seller guarantees the title to be good and unencumbered except as stated; and agrees to defend and protect the purchaser against any loss that may arise in the future from any defect in the title at the time of conveyance.
The warranty deed is the most common type of deed used to transfer property from one individual or business to another. Warranty deeds usually require that a title search be conducted to ensure that the property is free and clear of liens or encumbrances. Any lien or encumbrance discovered could effectively "cloud" the title of the property and make warranting the property risky or impossible.
This deed can be used to conveying property from a seller to a purchaser in a variety of situations – for example, but not limited to, when a person or couple purchases a house from a homeowner and needs to transfer title or when a relative desires to name another person as the co-owner of a house or parcel of property that he or she currently owns by him or herself.
Survivorship Deed
This deed is a Warranty Deed with "survivorship" rights created. This deed creates a joint or survivorship tenancy between two or more grantees, with each of the typically owning an undivided interest in the whole of the property. Upon the death of grantee, his/her interest passes in equal shares to the surviving grantee(s) as a matter of law (with an affidavit being filed in the County Deed Records to evidence the transfer). Since the property transfers to the other grantee(s), the deceased grantee's prior interest in the property is not a probate asset (but may be included in the estate of the decedent for state estate tax purposes). Where husband and wife are in title in survivorship, divorce terminates the survivorship tenancy and creates a tenancy in common between ex-spouses unless the divorce decree specifically provides otherwise. This deed is most commonly used when a husband and wife are taking title to property that is their residence.
---
IMPORTANT NOTICE FOR CALIFORNIA RESIDENTS: The State of California has costly and complex registration requirements for each county in that state to become what they call "legal document assistants". Because of these onerous county-by-county requirements, Standard Legal has chosen not to provide document preparation services to any California resident. Should a California resident place an order for Document Preparation, Standard Legal will email you asking if you wish to convert that order into one for legal forms software. If so, we will credit the price difference between the two orders and send you links to access your software download. California residents can also use our FREE Attorney Find service to find a local attorney, if they prefer to have legal documents drafted for them.
---
Questions? Email our Document Preparation Dept.
---
AFFORDABLE, PROFESSIONALLY-DRAFTED LEGAL FORMS, COMPLETE AND READY-FOR-SIGNATURE!
When it comes time to get legal documents, many people simply want the finished product. They don't want do-it-yourself forms.
That's because legal forms software can be a challenge for people who aren't computer savvy, or who aren't knowledgeable about the law. Downloading the software, opening the files, reading the instructions, then correctly completing the documents can be a bit intimidating.
But the thought of paying an attorney a big chunk of money to get finished documents isn't something most people want, either.
So what option is available that solves both of these issues? Legal Document Preparation Service from Standard Legal!
Document Preparation from Standard Legal is simple and affordable. Our 'Doc Prep' professionals help you create completed legal documents that are ready for signature. We ask you a series of questions either online, by email or by phone — your choice! — then we use your answers to draft the documents you require.
Plus for an extra $9.95, we will PRINT the final documents, create a BACK-UP CD, and MAIL it all to you! Just open the package and sign!
Answer some easy-to-understand questions and make a few simple legal decisions and you can save HUNDREDS OF DOLLARS compared to a lawyer or law firm. And the finished documents will match those created by any attorney in quality and accuracy!
Skip the frustration of figuring it out yourself. Eliminate the concern of making a mistake. Do away with the challenges of downloading and using computer software. And save money in the process! Complete details below…
---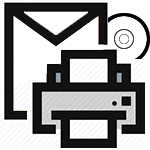 DON'T HAVE A PRINTER? GET PRINTED DOCUMENTS MAILED TO YOU! Let Standard Legal print your completed documents, save them onto a backup CD, then mail everything to you! During checkout, simply choose Mailed CD: $9.95 as the shipping option. After completion, your documents will be printed to paper, burned to a CD as PDF backups, then sent to you promptly via U.S. First Class Mail. All you need to do is sign!
---
LEARN MORE: LEGAL DOCUMENT PREPARATION SERVICE
WHAT IS THE PROCESS TO CREATE A FINISHED LEGAL DOCUMENT?
The four-step process for using our Legal Document Preparation Service is simple:
1) Review the Document Preparation topics available and purchase the service you want.
2) After checkout, Standard Legal will provide a link to an online questionnaire or will email you a questionnaire specific to the topic you purchased. Simply access the online questionnaire or reply to that email: read each question and answer it as clearly and completely as you can. (If you find the written Q&A process too difficult, simply call or email us to schedule a phone conference; we will call at the arranged time to ask those same question over the phone, taking down your answers exactly as you give them to us.)
3) Standard Legal will review the information you provide to us from this questionnaire, checking it for consistency, completeness, spelling, grammar and other basics. We will then forward a confirmation email to you outlining the data that has been collected. If a response to a question is omitted or unclear, Standard Legal may contact you again to obtain additional information.
4) Within 3 business days after this final data confirmation, Standard Legal will provide the legal documents you have ordered in PDF format by email, which you then print out yourself. Detailed instructions covering what to do with the signed, fully executed documents are provided as well. If you do not have access to a printer, Standard legal offers printed documents delivered by first-class mail for an additional fee during checkout.
See? Simple, affordable and stress-free. That's the process for Standard Legal's Document Preparation Services!
HOW DO I KNOW WHICH LEGAL DOCUMENTS I NEED?
By law, Standard Legal is not authorized to advise you as to which documents you should use or may need. Such advice would be considered the "practice of law." Under the guidelines for legal document preparation services, you must make all legal decisions yourself, including decisions about the type of documents you need.
Standard Legal provides detailed descriptions of each of the document sets available for use in its preparation services. Standard Legal can also provide a sample of each document, so that you can see a portion of any document so that you can be sure that the completed document will meet your needs. Detailed information concerning each specific document preparation topic is also available, as well as general information about most subjects at the Standard Legal Law Library.
After you have reviewed the sample forms, read the topic-specific information we offer concerning the documents, and have reviewed our Law Library articles, if you still do not know which document or service will best suit your needs, you should either consult an attorney before choosing your documents or consider having an attorney handle your case. Visit our Attorney Find program for details if you choose that route.
---
Questions? Email our Document Preparation Dept.
---
WHAT IF I CAN COMPLETE A LEGAL DOCUMENT MYSELF?
Then you should! Standard Legal offers a variety of do-it-yourself legal form software titles that you can purchase and prepare on your own, which will save you even more money. If you know which forms you need and feel that you have the ability to prepare the documents yourself on your computer, Standard Legal's self-help software is the way to go! Learn more >
CREDIT TOWARD DOCUMENT PREPARATION SERVICE
Say you've already purchased one of Standard Legal's do-it-yourself legal form software titles.
Then you decide that you would be better served having one of our professionals prepare those same legal documents for you.
No worries! Standard Legal will credit the full price of the software you've already purchased against the price of the document preparation service you want!
So if you've already purchased the Last Will and Testament software for $14.95 and then decide you want Standard Legal to prepare a completed Will document for you, we will deduct the $14.95 you've already spent on the software from the price of the document preparation service! It's how we treat customers with respect.
NOTE: the title of the software purchased and the type of document you wish to have us prepare must match. In other words, credit is provided only if you want us to prepare a Will document and you previously purchased the Will software. Further, the software purchase must have been made in the same name as the person for whom the documents will be prepared, and that purchase must be verifiable in our records.
Question? Email our Sales Department.
WHY CHOOSE DOCUMENT PREPARATION SERVICES FROM STANDARD LEGAL?
☆  SAVE SIGNIFICANT MONEY  –  Don't need an attorney's advice? Don't pay an attorney's price! Save hundreds of dollars in legal fees when you work with Standard Legal to prepare your documents.
☆  Q&A ONLINE OR BY EMAIL  –  A questionnaire is supplied via online link or by email shortly after you make your purchase. Simply click the link provided or 'reply' then answer the questions in that email.
☆  SIMPLE AND STRESS-FREE  –  No need to make an appointment then take a trip to an attorney's office! Complete the questionnaire at your own pace and convenience.
☆  DOUBLE-CHECKED DATA  –  The answers you provide to us are reviewed for consistency, accuracy, spelling and grammar. Then to make sure we have the right responses, we provide the answers back to you by email for one last confirmation before drafting the final documents!
☆  UNIVERSAL FILE FORMATS  –  Finished legal documents are sent to you in PDF format as a standard e-mail attachment, or on a CD if selected during checkout.
☆  DETAILED INSTRUCTIONS  –  Along with the documents, you will receive detailed instructions on how to sign or complete the legal documents, and what to do with those documents after you receive them.
☆  KNOWLEDGE & EXPERIENCE  –  Standard Legal has satisfied tens of thousands customers in real-world situations. Our legal content is checked and rechecked in-house by our expert attorneys and in the field by judges, court clerks and lawyers. And the documents used for our Preparation Service are the same as our time-tested legal forms software!
☆  PRIVATE AND SECURE  –  The information that you provide to us is safe, secure and held in absolute confidentiality. Standard Legal does not share or sell your personal information to any third party, period. Once your documents are completed, delivered and confirmed, we delete the information we collect from you.
☆  CREDIT FOR SOFTWARE  –  If you have already purchased our legal forms software and then decide document preparation might be better for you, Standard Legal will credit the price of the software purchased against the price of the corresponding document preparation service!
☆  100% MONEY-BACK GUARANTEE  –  Standard Legal guarantees that all of the documents provided will be accepted when executed as directed and submitted to the appropriate court, clerk, office or agency. Should any document not be accepted due to an issue with our content, we will correct that document for you at once, and if we cannot we will refund 100% of the purchase price!

---
Questions? Email our Document Preparation Dept.
---
DISCLAIMER: Standard Legal's documentation preparation service is not a law firm, does not act as your attorney, and is not a substitute for the advice for an attorney. Standard Legal does not provide any legal advice, and none of the information provided herein or on any completed document should be construed as legal advice. Standard Legal can assist you in completing legal forms when you are seeking to represent yourself in your own legal matters. If you need legal representation, are involved in litigation, or have complex legal issues that cannot be handled or dealt with on your own, you should seek competent legal advice and/or hire an attorney. Our legal documentation preparation service uses the answers you provide to automatically populate Standard Legal software legal forms and complete them on your behalf. Our review of your answers is limited solely to completeness, spelling and grammar, internal consistency of names, addresses and the like. At no time do we review your answers for legal sufficiency, draw legal conclusions, provide advice or apply the law to the facts of your particular situation. Our company cannot provide legal advice for any situation or case. As such we cannot make personal recommendations as to what documents should or should not be used and cannot attempt to predict the legal impact of using any certain response or form. This document preparation service is not intended to create an attorney-client relationship, and by using our services, no attorney-client relationship will be created. You are totally and solely responsible for your own selections and actions. Again, Standard Legal cannot make any recommendations for any corrections or changes to the documents or their application, content or use. Any text that is to be revised or replaced must be identified appropriately and detailed replacement text must be provided by the customer. In short, our customers have the option of either (a) providing us with detailed exact replacement text or (b) revising the document themselves. If Standard Legal is asked to make drastic changes or ongoing revisions to any documents, additional charges may be warranted, after receiving the customer's direct approval.
Only logged in customers who have purchased this product may leave a review.