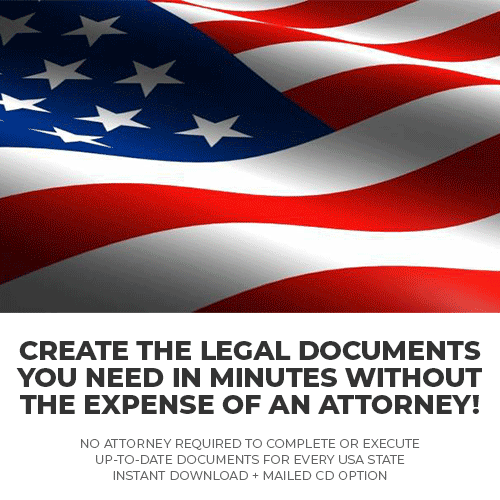 Cohabitation Agreement Legal Forms Software
$34.95
Create some legal protections covering the decision to live together. The legal remedies available to unmarried couples are not as clear-cut as for those who are married. So decisions about finances, healthcare wishes, property rights, and after-death asset transfers should be documented in advance. Both male and female couples or same-sex partners can create peace-of-mind in just a few minutes with this Cohabitation Agreement document software from Standard Legal!
Description
AMERICA'S BEST COHABITATION AGREEMENT SELF-HELP LEGAL DOCUMENT SOFTWARE
A greater number of unmarried couples are living together today. This decision could be made as a prelude to marriage, or with no intention of getting married. In most states in this country, the law usually does not recognize unmarried couples as a specific class nor give life partners in such a relationship many (or any) legal rights.
With this software from Standard Legal, two unmarried persons can enter into certain agreements with regard to their relationship and the property rights of each, thereby offering protection and peace of mind to both.
PURCHASED INDIVIDUALLY, THESE LEGAL TITLES COST $60+. Standard Legal has discounted this software title to $34.95 and packaged it with targeted revisions and language specifically for life partner situations. These legal forms can be used by either a man-and-woman couple or same-sex partners.

---
MILLIONS OF DOCUMENTS DOWNLOADED. HUNDREDS OF THOUSANDS OF SATISFIED CUSTOMERS SINCE 2002.
---
DOCUMENTS INCLUDED IN THE COHABITATION AGREEMENT PACKAGE
The following legal documents are included within this Cohabitation Agreement legal forms software package:

COHABITATION AGREEMENT
Cohabitation Agreements have become the legal vehicle of choice for those living together as partners without the benefit of a formal or legal marriage.
A Cohabitation Agreement is a written contract entered into by two people prior to living together. The Agreement addresses the various financial and/or property issues that may arise during the cohabitation or relationship of the parties that must be resolved if the relationship ends. Reaching agreement on these difficult issues before they arise (and while the parties are not involved in disagreements or potential hostilities) can ease the stress and anxiety that often arises should the relationship reach that end.
There are two Cohabitation Agreement legal forms provided with this software; choose the form that best meets your needs:
– Cohabitation Agreement with Specific Percentage Contribution;
– Cohabitation Agreement with Equal Contributions.

LIVING WILL – ADVANCED HEALTH CARE DIRECTIVE
This software contains an Advanced Health Care Directive, which is both an evolution as well as a compilation of the traditional elements of a Durable Healthcare Power of Attorney and a Living Will. An Advanced Health Care Directive can be used to make known certain decisions and preference with regard to health care and life ending situations in a Life Partnership.
An Advanced Health Care Directive allows you to tell your doctor and your family members what kind of care you would like to have if you become unable to make medical decisions for yourself — and what types of healthcare you would NOT like to have performed. The Advanced Health Care Directive allows you to designate more specifications than the traditional Living Will, which typically announces only your desire not to receive life-sustaining treatment if you are terminally ill or in a permanently unconscious state. An Advance Health Care Directive allows you to appoint someone you trust to speak for you when you are incapacitated.
The Living Will portion of the accompanying document allows the Principal to request that artificial life-sustaining procedures be withheld or withdrawn when he or she is unable to make responsible decisions regarding medical care.
The software also contains a Durable Power of Attorney for Property, which allows the Principal the opportunity to designate a trusted advisor to handle the financial and property aspects of his or her life should a medical emergency or long-term situation arise.
Standard Legal also includes a Notice of Final Disposition document. This document allows you to describe your wishes as they pertain to funeral arrangements and the disposition of your bodily remains. Using this document permits you to declare your desires while you are alive for specific funeral arrangements and burial or cremation (or other processes) after death. This document should be provided to your loved ones now, relieving them of having to make these choices during a difficult time. If there is no Final Disposition document prepared in advance, the law in the state where you die generally determines who will decide how the remains are handled. This document allows you to make your wishes known in advance!
By using all of these documents wisely, a person can prepare specific, detailed instructions for his or her family, partner and friends that will let them know exactly what to do should a healthcare emergency arise.

LAST WILL & TESTAMENT
This Standard Legal Software package allows non-married partners to quickly and easily create a comprehensive Last Will and Testament document that is tailored specifically to the partner's situation. In almost every state, a non-married partner will usually not receive any of the testator's property unless that person is named in the Will. As such, unless you create a Will providing that your property (some, part or all) and assets be provided to your Life Partner, your non-married partner may receive nothing under the law. As such, a Will is a powerful tool to allow your wishes to be fulfilled.
Types of Wills Provided in this Software:
– Will for Single Person with Children, Property to Children;
– Will for Single Person With No Children, Property to the Persons Named in the Will;
– Will With Specific Gifting Provisions;
– Will Directing Sale of Assets and Payment of Proceeds to Beneficiaries.

QUITCLAIM & SURVIVORSHIP DEEDS
If you need to transfer the ownership of real property from one person to another, you will need to prepare, sign and file a deed. A deed acts as the document showing the transfer of a piece of property from one person or party to another. Deeds can transfer property from one Life Partner to both Partners, or directly to the other partner if that is the wish of the property owner. To be effective, the deed must be filed or recorded with the recorder's office or real estate office in the county where the property is located. There is usually a fee for filing the deed and transferring the property.
Types of Deeds provided with this software:
– Quitclaim Deed;
– Survivorship/Joint Tenant Deeds.
WHY CHOOSE STANDARD LEGAL?
☆ LEGAL & VALID IN ALL STATES: The documents from Standard Legal are valid in every USA state and territory. Primary documents cover federal law, with state-specific language or forms provided as required.
☆ QUALIFIED ATTORNEY AUTHORS: All of the legal documents within each Standard Legal software title are carefully researched and written by highly-qualified, experienced, licensed attorneys.
☆ UP-TO-DATE LEGAL CONTENT: Documents and instructions are revised any time a state or federal law, statute or administrative requirement changes. Our legal forms content is in constant review!
☆ STEP-BY-STEP INSTRUCTIONS: Clear instructions are posted directly next to each question asked. No 'legal-eze' either! Standard Legal writes in a way that is "step-by-step" and easy to understand.
☆ IMMEDIATE ACCESS: Use the software instantly after purchase! Get encrypted links to a download within seconds, both on-screen with your order invoice and again as a backup in an email confirmation.
☆ EASILY DOWNLOADABLE FORMS: Standard Legal's documents can be downloaded in one .zip file, with additional state-specific documents available from the online forms server.
☆ USE WITH ANY DEVICE: Windows, Mac, Apple, iPad, Android, Linux. Desktop PC, laptop, tablet, mobile device. Nearly any system can use the software from Standard Legal!
☆ FREE TECHNICAL SUPPORT: Standard Legal helps its clients in any way we can. While we cannot provide legal advice, we will gladly assist you by email, phone or social media to access and use our software.
☆ NO SHIPPING FEES: with downloadable software, shipping is FREE! Don't pay to ship printed packages of paper. Just download the files and print only the documents you need. (Unless you prefer the optional CD!)
☆ FULLY SECURE PERSONAL DATA: Our software is downloaded then completed offline, not run through an online webform that transmits your data across the internet to be stored in a database. So your answers stay completely private and secure, and your personal data never leaves your hard drive!
☆ SAVE MONEY ON LEGAL FEES: Quickly and easily create the same kinds of legal documents as a local attorney. And save hundreds — sometimes even thousands — of dollars in the process!
☆ FREE ATTORNEY FIND: If you decide that handling a legal situation yourself might not be the best course of action, search our Attorney Find section for FREE to find a local attorney to help you.
☆ 100% MONEY BACK GUARANTEE: Standard Legal guarantees that all of the documents in our software package will be accepted when completed as directed and submitted to the appropriate court, clerk, office or agency. Should any document not be accepted due to an issue with our content, we will correct that document at once or refund 100% of the purchase price.
SYSTEM, SOFTWARE AND FILE USE REQUIREMENTS:
Standard Legal software works on virtually all Windows, Apple, Macintosh, Android and Linux-based PCs, laptops, tablets and mobile devices.
Generally, the legal forms are provided as Microsoft Word and Adobe PDF files with fillable form fields. Not all forms are provided in both formats in all cases. SOFTWARE FORMATS + SAMPLES >

A full-featured version of Microsoft Word is one option to complete the Word-formatted documents. FREE open-source word processing programs like OpenOffice, LibreOffice, Google Docs, etc. may work as well.

Use the FREE Adobe Reader to complete and print the PDF document files. It is best to use the most up-to-date version of Reader; see 'Help > Check for Updates' in the program's menu to get the latest version. It is CRITICAL that Reader ALWAYS be used as a stand-alone program or mobile app and NEVER within a web browser.
Links to a downloadable .zip file are presented immediately upon the completion of your order. This .zip must be expanded to access the PDF files. Most computers have an expansion program like WinZip pre-installed; if your computer does not we recommend StuffIt Expander (it's FREE!). Once the file is downloaded, all documents within can be completed offline, no internet connection required. Read the START-HERE.txt file included in the initial download for more instructions.
Access links to the downloadable .zip file and/or the online forms server for this title are available for one (1) year after the date of purchase, upon request. Files downloaded and saved to a device may be used without time limit, but new downloads are no longer accessible one year after the date of purchase. A discount code is available to past customers by email to make a new or updated purchase.
Is Standard Legal Software Right for You?
To use any type of software requires a basic understanding of how a computer device operates. To use Standard Legal software, you must be able to complete these basic computer tasks: download a software file;  expand a .zip file;  enter a username and password to access a protected website;  navigate a menu;  install and launch a program;  and open, save then print a completed document. If you do not fully understand how to complete any of these common steps, we recommend you use our Document Preparation Service or find a local attorney to create documents for you.

---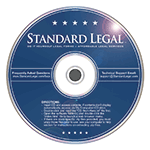 WANT YOUR SOFTWARE ON A CD? A software CD of the legal form titles you choose can be mailed to you for an additional $9.95. Simply select the radio button in front of 'Mailed CD: $9.95' during checkout.
---

ATTORNEYS, PARALEGALS AND DOCUMENT PREPARATION PROFESSIONALS: This software is licensed exclusively for pro se users. To create custom legal documents on behalf of clients, review our Professional Edition software at ParalegalDocuments.com.

---
Only logged in customers who have purchased this product may leave a review.